Peopletech only find the best talent within engineering and technical markets.
We pride ourselves on our ethics and our principals
Search for a new job role
We have positions in engineering, welding, mechanical design and finance department, in Nottingham, Leicester, derby, and across the East Midlands.
List your company with us
At PeopleTech we make it easy for employers to recruit perfect candidates. Whether it's temporary or permanent roles, we're happy to help your business.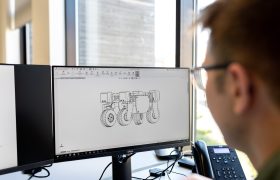 Our specialist team of dedicated industry experts offer true knowledge and experience within the technical recruitment sector.
There are currently no vacancies.
Testimonials
Check honest reviews from our clients!
"Peopletech supported me into a fabulous opportunity working within the automation industry. I don't have any regrets. Thankyou! Adam is very good at what he does. Highly recommend"
"Ran by genuine, caring people…..unlike most other agencies. Grace and Adam sorted me out very quickly with a role, after I had been struggling for nearly two years. Currently loving the placement, don't want it to end!"
"Very lovely people, they are very helpful and flexible and pay on time everytime"